Forever-Warranty
Tim Dahle Auto Provides The Forever WARRANTY On Every New And Qualifying Used Vehicle We Sell!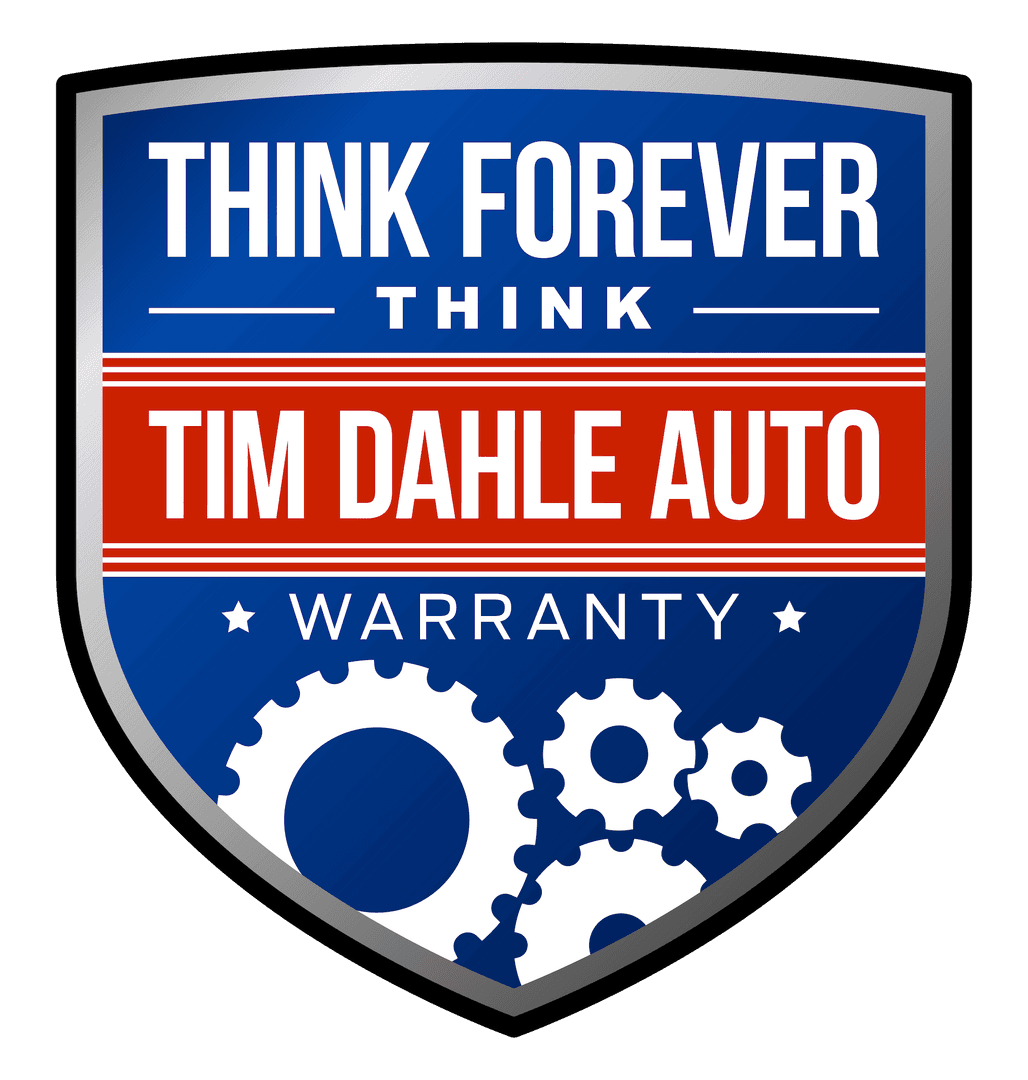 The Forever Peace of Mind
Today everyone is trying to get the maximum use out of their vehicles. And we want to make sure we build a relationship with our customers for life, our dealership is proud to provide the Forever Warranty on every qualifying used vehicle we sell. We want you to have the peace of mind that comes from knowing you are covered for the cost of critical mechanical breakdowns.
WHAT DOES IT COST?
The Forever Warranty is included on every eligible vehicle sold at our dealership.
HOW DO I LEARN MORE?
Visit us today to learn more about how the Forever Warranty can benefit you!
HOW LONG DOES IT REALLY LAST?
Our Forever Warranty lasts as long as you own your vehicle.
WHAT DOES IT COVER?
The key components to keeping your vehicle running are covered like; the engine, transmission, transfer case, all-wheel drive assembly, and drivetrain assembly.
WHAT DO YOU NEED TO DO?
Make sure that you follow the manufacturer's recommended maintenance and repair schedules and we will pay for covered claims up to the generous limit of liability. Our dealership is committed to providing superior products and superior service to our customers. providing a Forever Warranty is one of our way of showing you our commitment!
WHAT IS COVERED?
ENGINE All internally lubricated parts, pulleys, and cover; oil pump; water pump; manifolds; harmonic balancer; engine mounts; turbocharger housing, internal parts, and vanes. Note: Cases, housings engine block, and cylinder heads are only covered if damaged by the failure of an internal lubricated part. Transmission/Transfer Case All internally lubricated parts, torque converter, vacuum modulator. Manual Transmission/Transfer Case All internally lubricated parts. Does not include a manual clutch, pressure plate, throw-out bearings, pilot bearing or bushing, clutch master, or slave cylinders. Rear-Wheel Drive All internally lubricated parts, propeller shafts, supports and U-Joints, axle shafts, and bearings. Front-Wheel Drive All internally lubricated parts, axle shafts, constant velocity joints, and front hub bearings.
** Please note, Ineligible vehicles: NV Lineup, GTR, Vehicles older than seven model years. Vehicles over 75,000 miles. European manufacturer vehicles. Commercial vehicles. Vehicles with accessories not installed by the factory.
Please see the actual warranty and take the time to carefully read all of the terms, conditions, limitations, and exclusions (as not all parts or circumstances are covered). The Forever warranty is available prior to the purchase of the vehicle; some vehicles are not eligible. Some restrictions apply. See dealer for details.