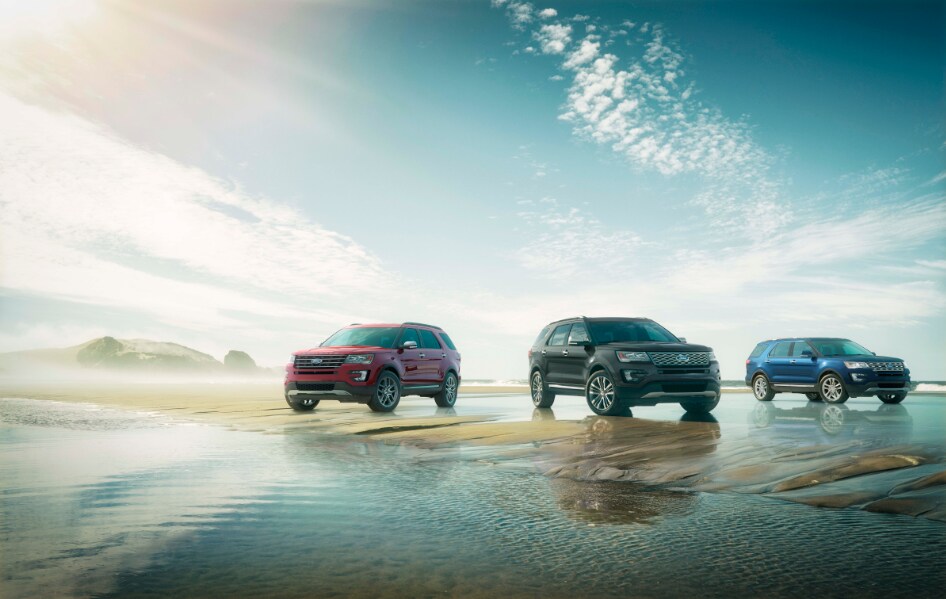 2017 Ford Explorer
If you have a large family, you need a large vehicle. People with large families know that it's not just people that a vehicle needs to carry, but things as well. A car doesn't need to carry just kids, it needs to carry kids, their sports equipment, groceries... a family car needs to be spacious, and the 2017 Ford Explorer more than delivers.
The Ford Explorer seats seven in three rows of seating. It has 21 cubic feet of space with the back seats up, and 81.7 cubic feet with them down. Whether you need to carry people, cargo, or any combination of the two, the Ford Explorer will get the job done. It's also safe, having a five-star overall rating from the National Highway Traffic Safety Administration.
There are many different options on the 2017 Ford Explorer, making sure there is one for every kind of driver. With five levels of trim, three varieties of engine, and the option of front or all-wheel drive, there is a right kind of 2017 Ford Explorer for everyone. The three engines are the standard 3.6-liter V6 that gives 290 horsepower and 255 pound-feet of torque, a turbocharged 2.3-liter engine that gives 280 horsepower and 310 pound-feet of torque, or a turbocharged 3.5-liter V6 that gives 365 horsepower and 360 pound-feet of torque, for those looking for something with a little more kick. The five different trim levels are:
Base
XLT
Limited
Sport
Platinum
The Ford Explorer has been a popular model since 1990, and for good reason. It's a model that is consistently safe, reliable, and powerful. The 2017 Ford Explorer is a worthy successor to the name, and we're proud to carry it here at Tim Dahle Ford. Call us at (888) 713-3982 to schedule a test drive, or just come by in person here in Spanish Fork, UT.