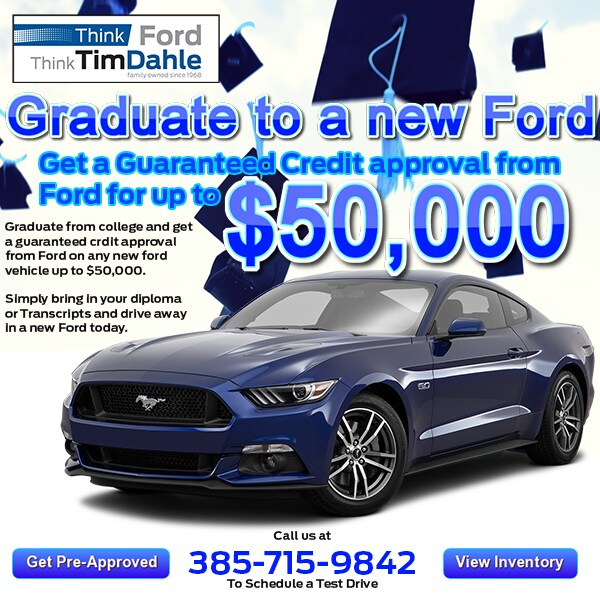 Graduate to a new Ford
From now until July 5 2017 Ford will guarantee you a credit approval at the best rates available. Ford and Tim Dahle Ford want to reward you for all of you hard work and great efforts by making getting a new Ford easy. We understand that when you step out of college your credit may not be at it's best even though your grades are.
Here is what Tim Dahle Ford is willing to do. Bring a copy of your diploma or transcript, have a min fico of 620 with no repo's or banko's and Tim Dahle ford will approve you on any new ford up to $50,000 on a purchase or lease.
Now is the time to start living and what a better way than to start of in a new ford. Ditch that beater that got you through college and show up to your next job interview in a new ecoboost Mustang, or take that post college road trip in a Ford Explorer.  The choices are endless, almost.
Stop in today or call 801-763-3553 to set up you approval appointment and test drive a new Ford today.