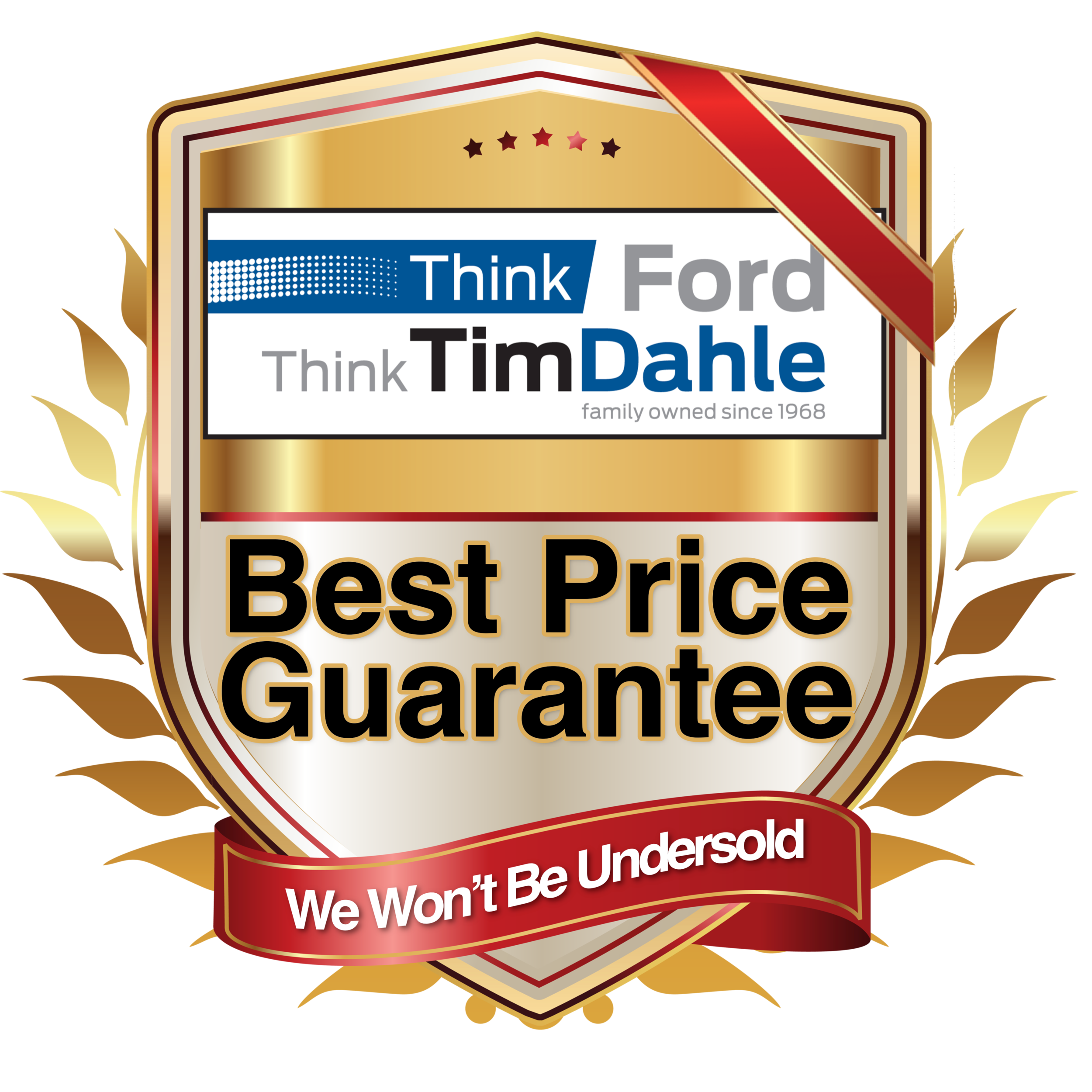 Tim Dahle Ford locate in Spanish Fork Utah, is the number one Ford 
Super-duty truck dealer in the state of Utah
. 
"BEST PRICE GUARANTEE"
It's simple, Tim Dahle Ford guarantees that we will beat any authorized Ford Dealer's price on a new Ford that is the same Year, Model, and MSRP and structure. The price can be an advertised price, written price quote, or an internet price. If we cannot beat the price we will pay you $300.00 cash on the spot. Our promise is simple, if we can't beat their bona fide price we will pay you $300.00 on the spot. We are confident that if you compare prices you will find our pricing is competitive and lower than the big city Ford dealers. So much so we put $300 of our own money behind it.
We believe that nobody can beat us on price so much so we guarantee it.
So how do we guarantee the best price on a a new ford truck or car? It's very simple, Low Overhead and High Volume. 
Being a true rural dealer we have lower overhead than all of the city dealers. We are only about 35 minutes from Salt Lake City. We handle the complete Ford lineup from compact cars to F-750 trucks. We sell to everyone from farmers to sold to celebrities. 
Since Tim Dahle purchased us in 2017 our sales have grown by over 200%. This type of high volume sales are usually reserved for those Huge dealers or dealer groups in Salt Lake City and American Fork. With that type of volume Ford allows us the pricing and benefits of the big dealers.
The Bottom line is we don't have to make huge profits. We can offer deep savings to our customers and still make sure we will be here for a very long time. 
Tim Dahle Ford's service department does a large volume and has Ford factory trained technicians. They are fast, efficient and get it right the first time.
*Please note that this guarantee will not apply to any price that we believe is the result of a printing or other error or is made in bad faith or fraudulently. Buyers must qualify for all rebates and incentives offered by ford in order to qualify for the best price guarantee. We reserve the right to change our best price guarantee at anytime for any reason and without prior notice at our sole discretion.